Public Appearances
Fortune's Tuesdays
Fortune's Tuesdays at Ida Claire! Come between 6pm and 8pm and receive a reading from one of our Top Readers compliments of Ida Claire. Gratuities are appreciated.
---
In-Person Yoga Classes at 24 Hour Fitness Fort Worth Horne Location on Thursdays at 6:30pm & Sundays @ 10:30am. Please note a 24 hour fitness membership is required unless you contact me in advance for me to get you on the guest list. Please bring your own mat! See you there!!
Sign up on our email list, follow me on FACEBOOK, INSTAGRAM, TWITTER or LINKEDIN to learn when public events come to a location near you!
---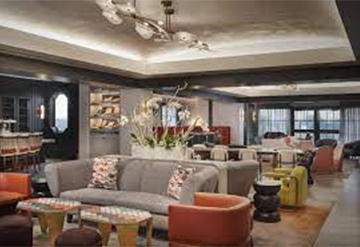 Mystic Monday
Join us on the 2nd Monday of every month for Mystic Monday at Park House Dallas from 6pm to 8pm. Each week either Deborah or one of our other award winning fortune tellers will be there to enhance your evening and give you some insights about what is coming in your life.
Join Us